Learning Today, Leading Tomorrow
We could focus on leadership principles that reflect cooperation, fairness, and integrity.

About us
Accra Community School (ACS) is a K-12 international education establishment that delivers authentic learning but not limited to American and Lebanese Curricula installing diversity, inclusion, and equity. ACS ensures high quality education in a safe and healthy learning environment. ACS empowers its learners through learner-centered approach and value-based education to foster ACS learners' capabilities and demonstrate their potentials through the foundation for Life-long learning with values, skills, and transferable knowledge to be able to adapt to a changing world.
Searching for best curriculum, activating learning methodologies and techniques, high standards for teaching skills and competencies, respecting individual differences within students.
Providing a learning environment which is correlated to the latest technology, using developed tools and materials including Robotics programs, Advanced Science laboratory, technology related activities.
Focusing on human activities that aim to serve the society and take into consideration many issues such as Poverty, Green Peace, Racial Discrimination…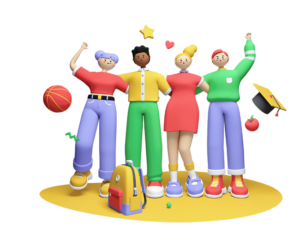 Our school recognizes that each child is a unique individual who is creative and successful.
Hence, our school program tailors learning to address each child's unique combination of needs. Adaptations are made to allow kids to meet age-appropriate educational goals as we offer a wide range of approaches and services that include smaller classes, individualized learning, one-on-one support, self-contained classrooms, resource rooms, and learning aids.
Yes, our school builds a challenging environment through implementing differentiated instructional aspects, innovative instructional strategies and engaging educational activities.